Our story … in Apulia
Who we are
Francesca and Juan and their children Nicolò, Pedro, Ernesto   and Raul : Apulians by adoption and family managers of the B&B domain.
You will be received in a warm and welcoming atmosphere and we will be happy to provide you with all the information you need, and above all to bring you closer to Apulian culture in all its forms: traditional crafts, the countryside, typical local products, its history, festivals and customs. We will be ready to offer you advice and guide your holiday plans.
You will be staying in homes decorated with natural materials, enjoying the peace of the garden, going on a horse ride to see the sea, indulging in a relaxing massage, starting the day with a good healthy breakfast and tasting a varied aperitive of local products while the sun sets, at which point the light breeze reminds you that …
BY A CONSCIOUS CHOICE
What you'll find … and what you won't find here!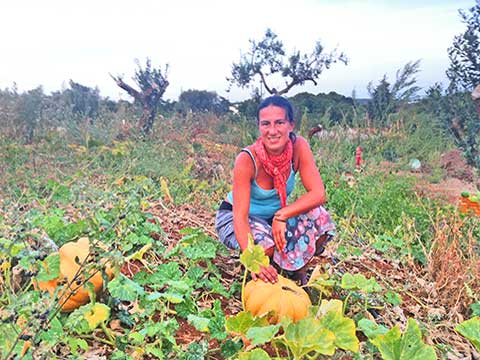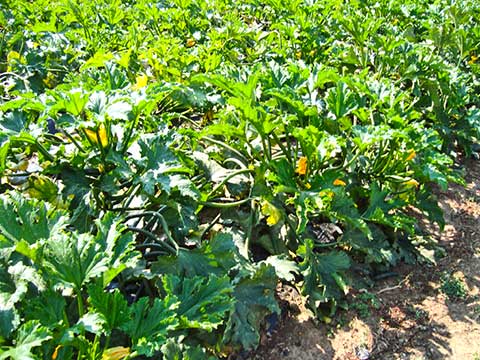 PURE NATURE
Our site is an "Earth free from poisons". We don't use pesticides or herbicides, because we preserve and respect as far as possible the natural environment in which we live – to ensure that we and our guests can breathe fresh air and walk on clean unpolluted earth!
You may have to chase away some flies, but you'll also see – something of a rarity nowadays – butterflies and dragonflies flitting to and fro.
Here you will find that the silence of the countryside is in fact filled with the diverse sounds of thousands of its inhabitants.
You may also happen to see some insects (all harmless) because WE'RE IN THE COUNTRYSIDE. But don't  worry, we are nevertheless ready for a timely intervention if needed..
Our garden is an example of indigenous biodiversity where you will find countless varieties of plants typical of the Mediterranean maquis (shrubland), olive trees, fruit trees and cacti of all kinds.
The cacti are not fenced in … we find it difficult to put our animals in cages … let alone a cactus (this was a criticism that was made)!
You will find selective recycling bins which we hope you will make use of.
FAR FROM THE NOISE OF THE CITY AND CLOSE TO THE SOUNDS OF THE COUNTRYSIDE

Our trulli stone houses are in sparsely inhabited countryside just 1 km from the nearest shops and three excellent restaurants, within a 10-minute walk through the countryside. It is a very quiet area, away from urban noise and characterized by the silence of the countryside.
It can happen, however, that when you wake you hear the cock crowing or a donkey braying or some farmer hoeing in the surrounding fields. This is music to our ears, and we hope that it is for you too!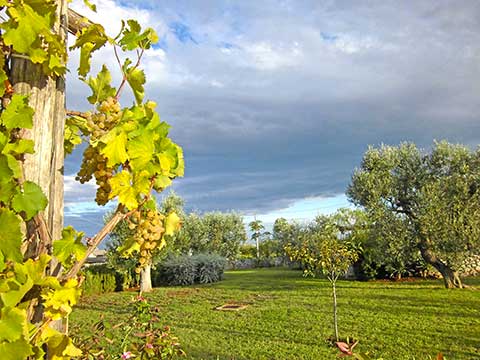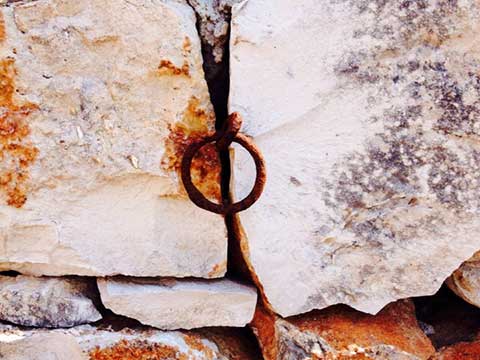 AUTHENTICITY AND A TIMELESS SENSE OF HISTORY

This is the atmosphere that fascinated us when we walked around the trulli stone houses for the first time: walls more than a meter thick, lime plaster applied by hand over dozens of years, ancient stone floors worn and marked by time with so many stories to tell.
It is this sense of history that we tried to conserve when we restored the trulli, paying particular attention to and respecting the architectural characteristics, using the original materials and trying not to alter the lay out.
This is why the bedrooms and bathrooms, installed in existing environments are not so large in size, and some may find them a little on the small side (but nevertheless up to standard).
We could, of course, have created larger rooms by demolishing the existing trulli and rebuilding them from scratch to obtain more habitable space by reducing the thickness of the walls and replacing the stone floor with a smooth and easily washed ceramic one. But there are thousands of recently built hotels ready to welcome anyone looking for such features.
We decided not to go down this route and instead opted to respect the atmosphere full of history and experience that is typical of the original trulli. As a result when you are here you will find authenticity, atmosphere and a sense of history. But at the same time we offer you all the comforts to which we are so well accustomed and which (alas) we are no longer able to do without not even when on holiday. So you will find an LCD TV, WiFi and of course air conditioning and heating.
RUSTICITY AND TRADITION
For the furniture we decided to follow the rustic tradition by choosing furniture made using traditional craftsmanship; some were found on site or in craft markets and were restored by us, others are of local origin.
All the kitchenware was made by local craftsmen, for example the Grottaglie ceramic ware.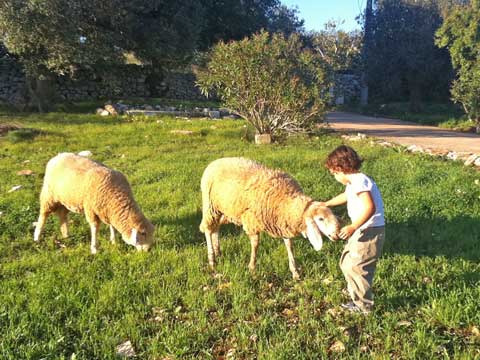 OUR ANIMAL FRIENDS
We are a very large family and we live on the property with our animals.
You will find dogs, cats, chickens, horses, donkeys and sheep. Dogs, cats and chickens often run free on the property ready to welcome you, celebrate with you and accompany you.
You may happen to have breakfast in the garden in the company of a dog or a cat or even a horse who is watching you from behind a dry stone wall.